Event Phone: 0161 718 2624
We're sorry, but all tickets sales have ended because the event is expired.
The Contact Centre Network – The Future of Customer Service in the Contact Centre


February 24, 2022




1:00 pm - 2:00 pm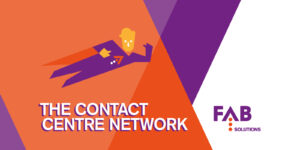 After a Short break The Contact centre network is back and we have a great opener for 2022 with our topic "The Future of Customer Service in the Contact centre"
The Customer Service landscape has changed significantly over the last two years and for the first time webchat as a channel has featured in the 2021 CSAT report. So what does this mean for the future of Customer Service as we see more integrations into digital channel with more effective use of AI and automation to deflect more voice interactions, so is the role of the agent becoming more defunct or does it mean that we'll simply have more complex voice queries and if so what does that mean for agent capability?
To help explore all these interesting topics I am delighted to invite the MD for Customer Solutions at WebHelp, Andrew Hall, to the panel. As global outsourcing partners operating on over 170 countries WebHelp specialise in the design and delivery of optimised and unforgettable human experiences in a digital world.
With that in mind Andrew will be sharing his views on how we tackle the future of Customer Service!  Don't miss out on what's guaranteed to be an interesting discussion! register via the link above to reserve your space