Outsourced Solutions


Outsourced
Solutions
Outsourced
Solutions

Lead Generation, Appointment setting and hot keys 

Creating high quality leads to fuel your sales team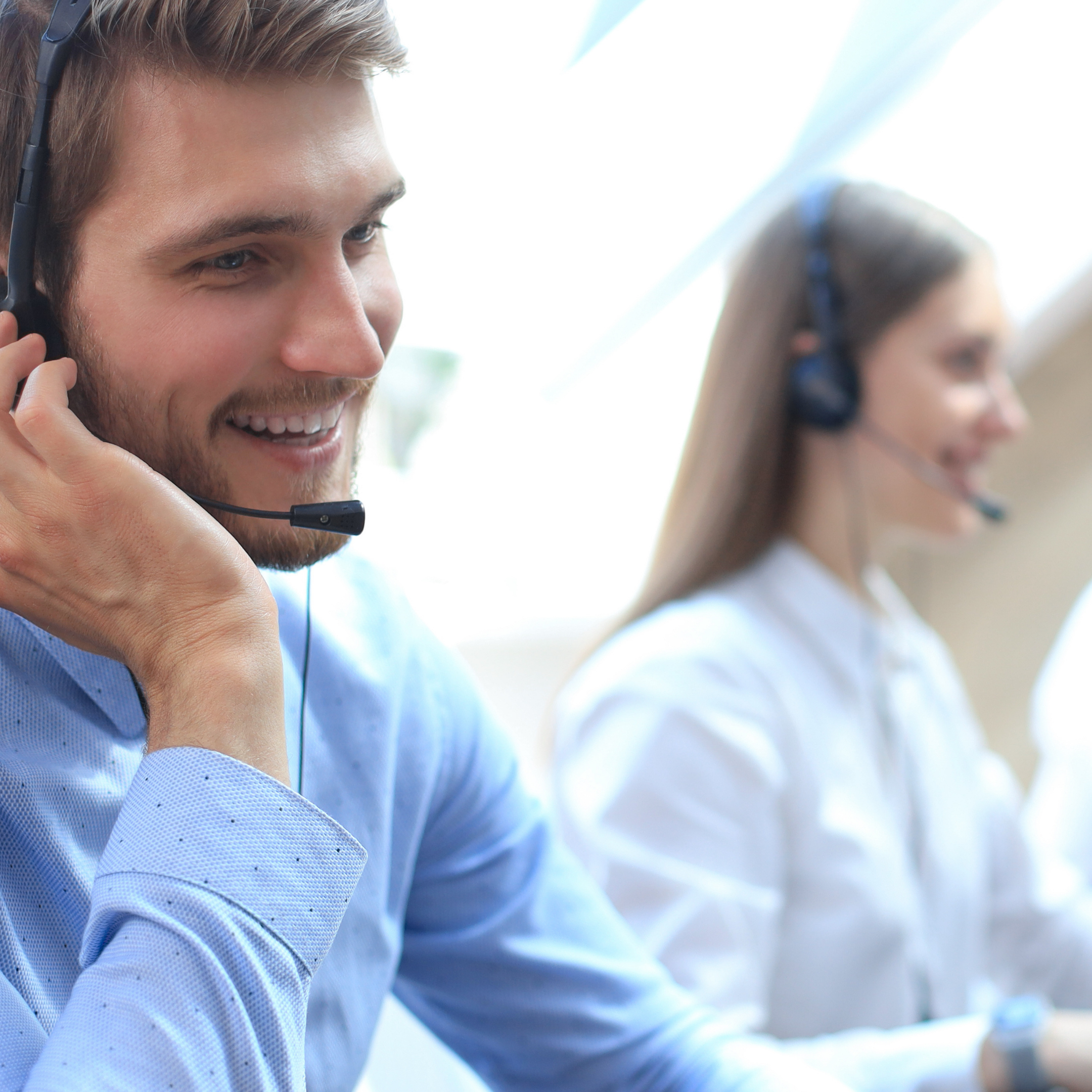 Sales teams can spend a lot of time ringing out to answer machines and when you have a target to chase, customers to follow up  and inbound leads to manage outbound prospecting can fall to the back of the queue, but generating and refreshing an ongoing pipeline of business is so important.
When we recruit for sales we have two types of sales agent, those who are inbound and those who are outbound, when we try and blend the two its often outbound that fails, so outsourcing your outbound prospecting to qualify leads, demo's appointments can be a very effective way of optimising your sales teams time and effort.
Over 50% of dials we often make as outbound calls result in an answer machine and we are lucky if we achieve connections rates in excess of 30% and we can struggle then to get hold of the decision maker and if you are still using spreadsheets for this then good luck. 
Using the latest in technology we can programme our dialler to automate the calling process and build a contact strategy that is refined from your best leads that give you a high propensity to connect, and then a high propensity to speak to a decision maker and then the best chance to convert to a lead and we can do all this real time fuelling your team qualified prospects so they can do the bit they are most skilled in, converting the sale. 
The Outbound Lead Generation Flywheel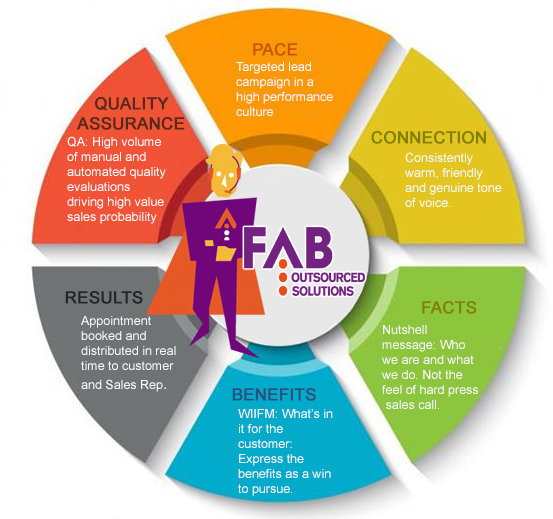 Our sales conversation is underpinned by our own internal sales process and conversation guide designed to help overcome key objections using value led propositional statements around your customer pinch points and your points of differentiation, we work with you to build out a playbook that will give our team and yours the best chance of sales sucess, we want our leads to be the most successful ones you receive so you never feel the need to turn off the tap.
We regularly calibrate performance amaongst the tema sharing best practice and coaching based on data and disposition outcomes constantly refining the pitch to supply you with a plentiful volume of leads. 
Segmentation and data strategy is key to outbound success
We approach lead generation campaigns with 3 areas in mind.
Setting the potential  – How can we help clients work the data smarter by segmenting in line with their current client base, we look at demographics, profiles and current behaviours to determine the best approach for segmentation and where possible we automate this, we also do an assessment of your current campaign and data quality.
Technology  – How do we leverage dialler capability to help your agents do less of the heavy lifting and how are we harmonising multi channel capability to increase connection rates and multiple touch points to customers, we know it takes at least 12 points of contact so how do we build dales cadences and good use of strategy to imporve chances of a meaningful connection
Conversion – Conversion to lead or appointment is driven through agent behaviours, the tools we give them to do the job and their knowledge and understanding of the campaign so we build all this into the induction and the ongoing monitoring and coaching with regular performance calibration.

We are specialists in inbound and outbound customer contact, its at the heart of our business and we look at your campaign with a view to improving process and performance leveraging automation, technology and training to ensure we deliver so to get started 
Tell Us a little bit more about your requirements here.
Decide on when you need your resource to start.
Schedule a call to agree an approach here.
Complete our Outsourcer questionaire by clicking on the link!
Book onto a workshop today!
"The FAB Sales Workshop provided me with a great base to learn new techniques, gain insight into the business of selling, and provided an open forum to bounce ideas off Garry and the other attendees. The day was well structured and followed a fluid path throughout the useful 'Sales Playbook,' and felt relaxed and informal, but provided a great learning platform. Thanks!"
Subscribe to our newsletter
By filling in your details and clicking 'Submit' you are consenting for FAB Solutions to send you marketing emails. You can unsubscribe at any time by clicking 'Unsubscribe' in any email received.