Outsourced Solutions


Outsourced
Solutions
Outsourced
Solutions

Driving Loyalty Through Great Customer Service

Customer Service, Retention and Loyalty
It's at least 5x more expensive to acquire new business then it is to retain an existing customer and we know that most contact centres struggle to find the right balance to manage service levels, abandon rates, and customer satisfaction, which all impacts customer retention, it's a story we are all  too familiar with, but one we can help overcome.
Our experience across contact centres in both B2B and B2C regulated and non regulated environments gives us the ability to build a robust operational platform to deliver great Customer Service, coupled with our experience in work force management and planning means we can build a robust forecast and capacity model that helps you regularly exceed your operational performance goals.
What about when you want to surprise and delight your customers with a more proactive outbound approach? Contacting your customers to nurture them and recognise the value they offer to your business and supporting your most vulnerable customers can show value that's tangible to your bottom line.
We can help you achieve this with more a blended and proactive outbound segmentation campaigns, we help you design the framework and provide the technology and resource to make this happen, along with providing you the insight that comes with it. 
People are at the heart of what we do and our culture, values and mission underpins this. We invest heavily in the training of our people and recruiting the right people. We ensure we don't overload team managers with high spans of control, our team should feel like a natural extension of your in house team and we work with you to create a seamless process and reciprocal partnership so we can help you retain and grow your customer base.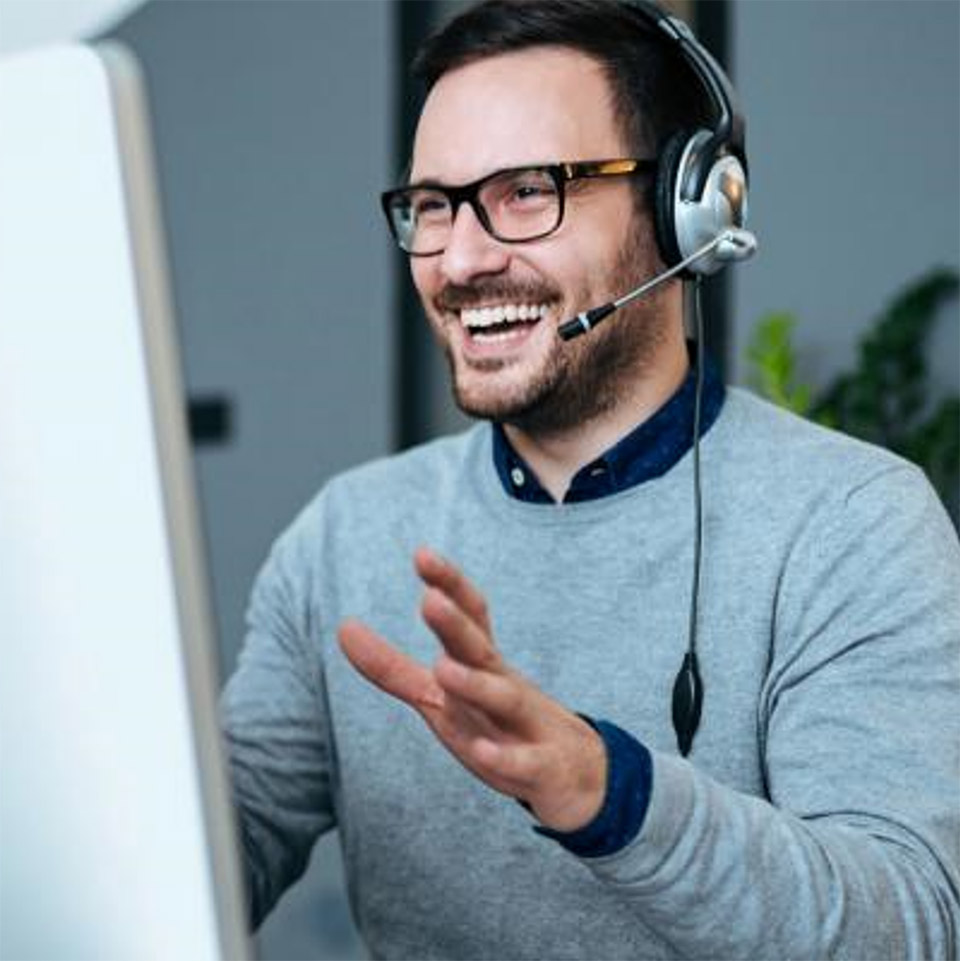 Our approach in 4 simple steps?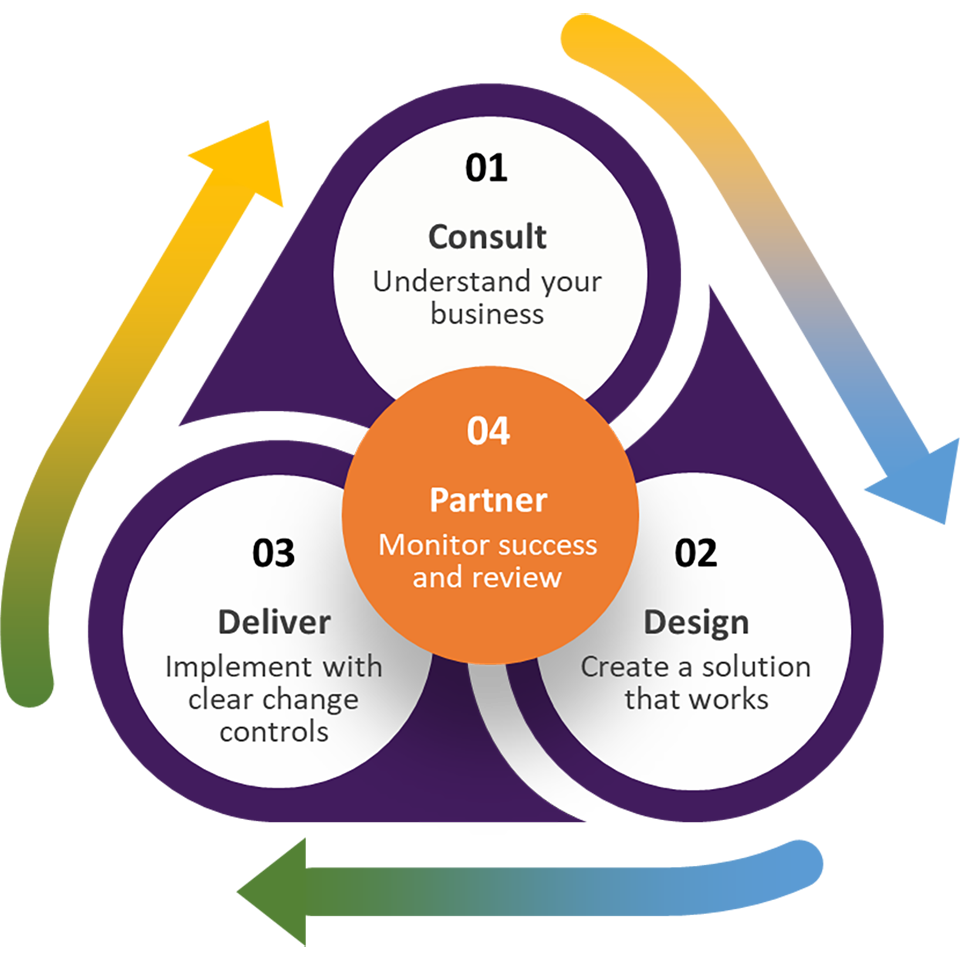 We have a unique 6 stage approach to Customer service which we weave into our training, coaching and Quality assurance. 
We know that your customers want a best in class level of service so we create a conversational flow that is designed to help agents navigate difficult conversation by showing empathy, great questioning skills, the art of listening and building meaningful connection to improve First Contact resolution and customer satisfaction.
We build trust to help you grow though improved customer retention
Step 1 – The first part of the process is to understand and map out your customer touch points, we help you define the key segments that offer the biggest value to drive loyalty and reduce the risk of customer dormancy..
Step 2 – Technology, using dialler technology we are able to build structured omni channel campaigns to spread the contact across multiple channels with a different focus for each campaign list, whether it's welcome calls, pre renewal, cross sell or upsell calls to nurture your customers we can help.
Step 3 – Quality & insights – with an insights driven approach to customer contact we can help you cleanse your CRM, build an understanding of how engaged your customers are with your brand and build loyalty and value with your business to help drive better retention and increased profitability and service levels. We use Automated QA and Speech analytics tools to create meaningful insights to drive change.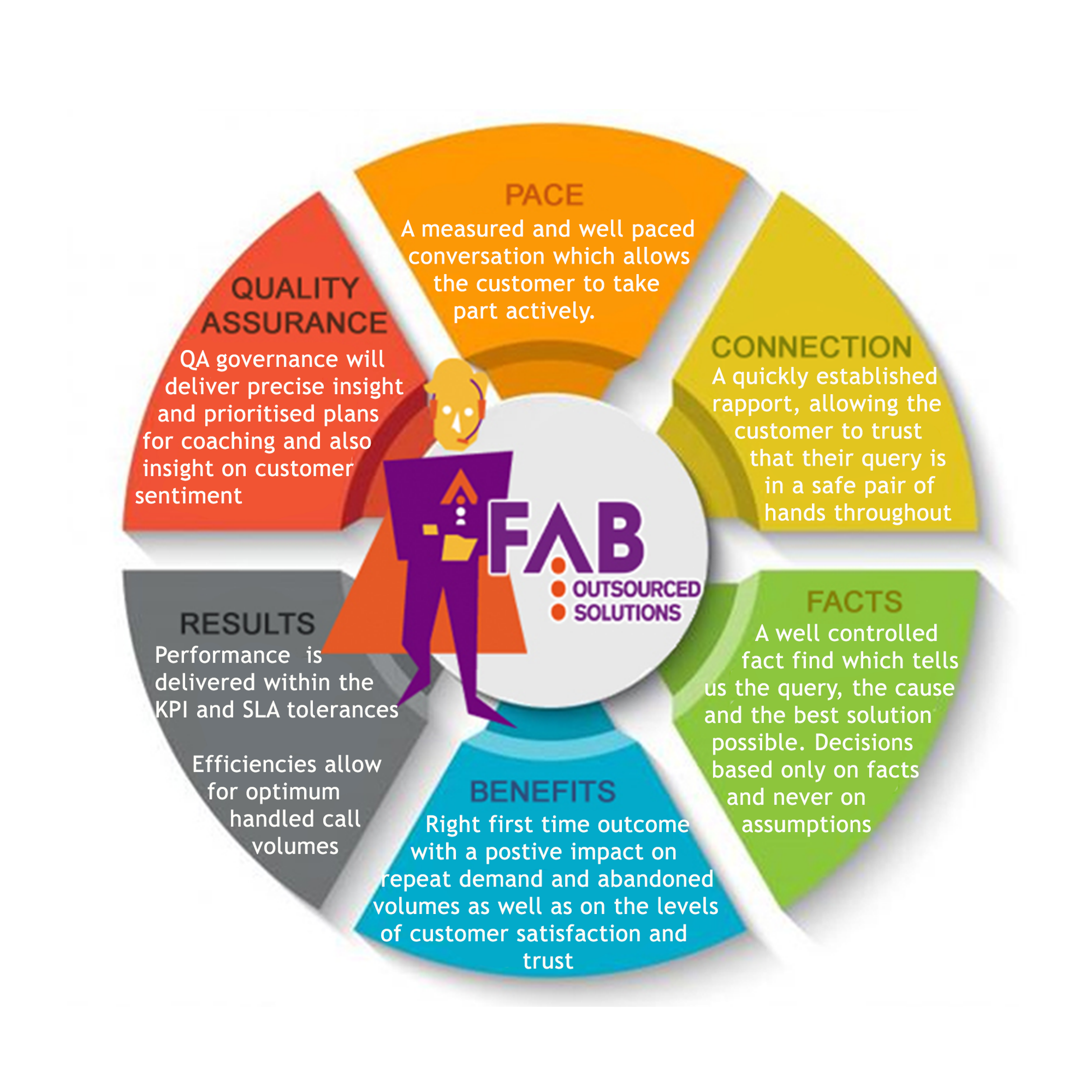 We are specialists in inbound and outbound customer contact, its at the heart of our business and we look at your campaign with a view to improving process and performance leveraging automation, technology and training to ensure we deliver so to get started 
Tell Us a little bit more about your requirements here.
Decide on when you need your resource to start.
Schedule a call to agree an approach here.
Complete our Outsourcer questionaire by clicking on the link!
Book onto a workshop today!
"The FAB Sales Workshop provided me with a great base to learn new techniques, gain insight into the business of selling, and provided an open forum to bounce ideas off Garry and the other attendees. The day was well structured and followed a fluid path throughout the useful 'Sales Playbook,' and felt relaxed and informal, but provided a great learning platform. Thanks!"
Subscribe to our newsletter
By filling in your details and clicking 'Submit' you are consenting for FAB Solutions to send you marketing emails. You can unsubscribe at any time by clicking 'Unsubscribe' in any email received.