The Contact Centre Induction

The Contact Centre Induction

The Contact Centre Induction

Team Leaders have one of the most challenging roles and how we nurture them defines how our frontline teams grow 

We tend to promote team leaders from within and overnight they become people managers, but quite often we don't have a clear and strutcured induction for them and don't give them the tools they need to be great leaders, the fronline team leaders have the most profound effect on how our people feel and perform so this programme equips them to make an impact daily.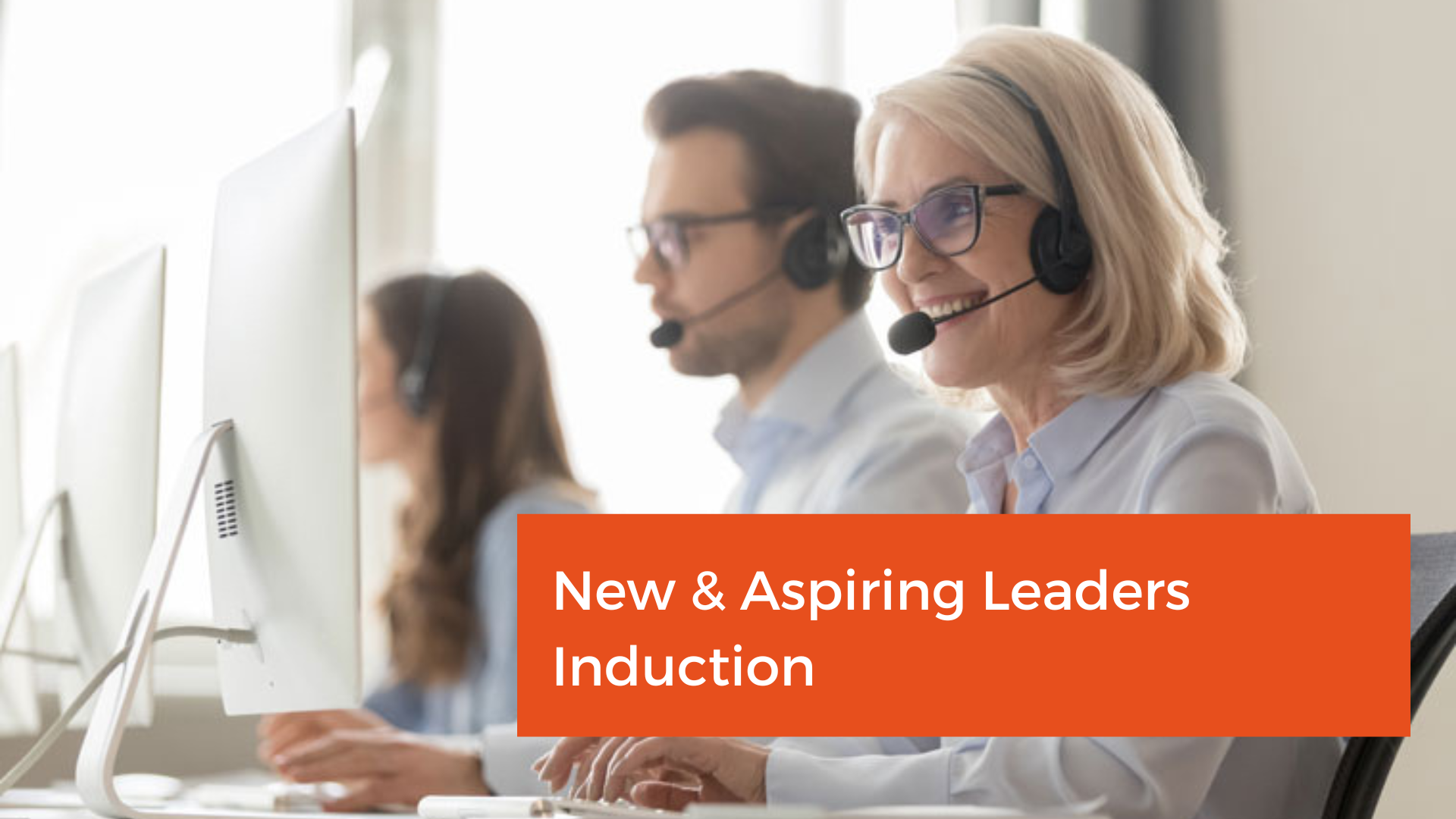 >
Leadership v's Management

– becoming a leader, understand the key differences and the approach
>
Introduction to Leadership styles

– What's your style and how to communicate
>
Skill & Will conversations

  – How to diagnose for behavioural and skill deficits
>
Know your strengths

– Understanding your own strengths and values with a Strengths assessment
>
Planning your first team meeting

– Build your confidence in speaking, presenting & engaging your team
>
Planning your first 121

– What makes a good 121 and how to engage and motivate individuals.
>
Giving feedback and difficult conversations

– how to prepare yourself and plan for these conversations
>
Coaching for performance

– Introduction to different coaching styles, planning and preparing your session
>
Running your first coaching session

– Real opportunities to Coach your peers 
>
Coaching practice

– Individual and group coaching scenario practice
3 days virtual event (F2F available)
£1250 per delegate – Group discounts available
No Upfront payment – Invoice on booking
New & Aspiring Leaders – March 2023
3 Days 15th, 16th, 17th (Weds/Thurs/Friday)
We're sorry, but all tickets sales have ended because the event is expired.
New & Aspiring Leaders –  June 2023
3 Days 14th, 15th, 16th (Weds/Thurs/Friday)
We're sorry, but all tickets sales have ended because the event is expired.
New & Aspiring Leaders –  November 2023
3 Days 22nd, 23rd, 24th (Weds/Thurs/Friday)
Details
Price
Qty
New and Aspiring leaders - Contact Centre Inductionshow details +
£0.00

(GBP)

Expired
Join the Linkedin Community Group for more insights and useful information
For previous events and recordings – Subscribe to our YouTube Channel by clicking the link >>
"Thanks Garry for the help and input this week! I would love to recommend Garry because our brainstorming/troubleshooting session was simply amazing! His logical and thought provoking approach really challenged me in a super positive way. I am now ready to tackle the problem and have been taught a different way to approach difficult situations. I will definitely be back for more Garry!"
Michelle P, Facilities Management
Subscribe to our newsletter
By filling in your details and clicking 'Submit' you are consenting for FAB Solutions to send you marketing emails. You can unsubscribe at any time by clicking 'Unsubscribe' in any email received.