Speech Analytics

Speech Analytics

Speech
Analytics

Improve Sales, Retention and Customer Satisfaction with Speech Analytics

More then just call recording. Speech Analytics gives you the capability to transform your customer conversations
Understand how your Customers feel, real time and sample 100% of your call recordings to get valuable insight on complaints, missed sales opportunities and your agents skills gaps.
Create a robust action plan to enhance your Customer experience, find missed sales opportunities and head off customer complaints before they become a trend.
Have you ever thought wouldn't it be great to sample all of my teams calls to see if we are losing any opportunities?
Or perhaps you have sat looking at your Quality Assurance dashboard and thought how can we listen to more calls to head off potential complaints and compliance breaches and improve performance?
Using Speech analytics, you can reduce your risk of compliance breaches and identify areas to maximise lost opportunities in your sales and retention discussions by sampling 100% of your call recordings and creating categories to help you gain more insight on what's happening on your teams calls. 
What's more you can also predict customer behaviours by analysing trends so you can predict potential vulnerabilities, complaints and sales opportunities through cross sell and upselling the next best product.
Improve your customer experience with root cause analysis and process improvement by harnessing the power of Speech Analytics
We partner with The Modular Analytics Company and Avoira to give you a a range of options for your speech Analytics tools, whether you need Enterprise level or SME solutions we can help you identify your strategy and connect you with solutions providers we trust and know have a proven track record.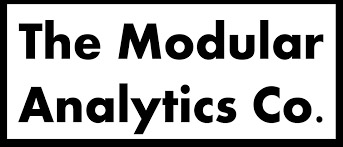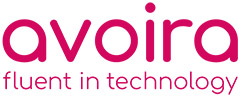 Get in touch to request a demo.
Get in touch to request a demo.
"Garry joined us for a 6 month contract supporting our Leadership development programmes. Garry has a vast amount of contact centre experience which is evident in his day to day ways of working. With his personable style, he's able to build relationships quickly and encourage the best out of individuals. Garry is able to track and interpret data quickly and produce reports that demonstrate ROI for learning activities. Garry also demonstrates an engaging delivery style where delegates are focused and taking part, he's able to work within a team and support his peers confidently, taking ownership for all activities and tasks at hand. Pleasure working with and would welcome back any day."
Subscribe to our newsletter
By filling in your details and clicking 'Submit' you are consenting for FAB Solutions to send you marketing emails. You can unsubscribe at any time by clicking 'Unsubscribe' in any email received.