Sales Effectiveness

Sales Effectiveness

Sales
Effectiveness

Data driven coaching platform to define, develop & measure sales performance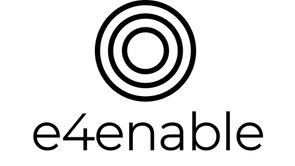 Put sales competencies at the heart of every sales coaching conversation, easily identify gaps, drive improvements in skills and performance and measure the outcomes, all in one place.
e4enable is a data driven coaching and development platform designed to define develop and measure what good looks like in your sales organisation.
e4enable starts your journey on the right foot by putting sales competencies at the heart of every sales coaching conversation, driving improvements in skills, and developing the right sales mindset.
It holds sales people and sales leaders accountable for driving adoption and reinforcing sales training and provides complete transparency at all levels of an organisation.
To give you the full measure of your sales coaching and training programme, it aligns competencies to leading sales KPIs and metrics to measure the impact on top line sales performance.
Read our article about The Contact Centre & Regulatory Environment Perspective.
Helping clients increase the performance of their outbound contact operations, reduce risks, improve customer journeys and save money
The Challenge:
Over 50% of outbound agents' connect time is spent connected
to third parties and answer phones
Call durations have increased, reducing the volume of accounts
that are processed
Time taken to contact customers increases risks and reduced
the chance of positive outcomes for you and the customer

 performance.
The Solution:
Engage with right customers sooner, in the right way and with
fewer costs.
Prioritise your activities. Use propensity outcomes for
more effective customer engagement
Identify customers more likely to make a purchase or
identify customers more likely make a payment
• Identify the best channel through which to engage with a
customer to give best chance of response/outcome

Get in touch to request a demo.
Get in touch to request a demo.
"I have recently attended workshops and events that Garry facilitated, including coaching teams remotely plus mastermind workshops. Garry's background is in the Contact Centre industry and makes him an ideal coach to help businesses, organisations and even individuals like myself get the best out of their teams which in turn can gain an improved customer experience. Garry is professional and personable and he keeps everyone engaged during his workshops, plus he has a vast knowledge base that draws from his own experiences which is evident in his events. I would highly recommend you to check out Garry's website to see how he can help you and your Contact Centre with any coaching and training needs that you might have. I certainly look forward to attending more workshops and events that Garry hosts in the future."
Clare H, Senior Customer Service Leader
Subscribe to our newsletter
By filling in your details and clicking 'Submit' you are consenting for FAB Solutions to send you marketing emails. You can unsubscribe at any time by clicking 'Unsubscribe' in any email received.